What kind of wallpaper should you choose for your kitchen?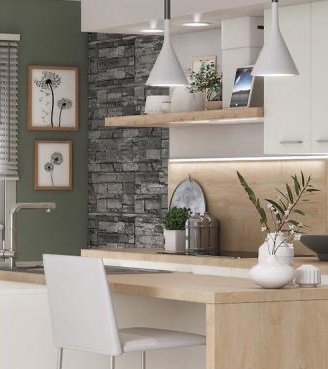 The kitchen is a damp area that is susceptible to all kinds of splashes and stains, so it's vital to choose materials that are hardwearing and easy to maintain. Once thought of as fragile, wallpaper has found its place in the kitchen over recent years. Wallpaper design has changed a great deal and now makes it possible to use it confidently with no fear of premature wear and tear. Be careful, though: not all wallpapers are suitable for use in the kitchen! Go for woven, vinyl or heat-resistant wallpapers, which are much easier to maintain.
Protecting kitchen wallpaper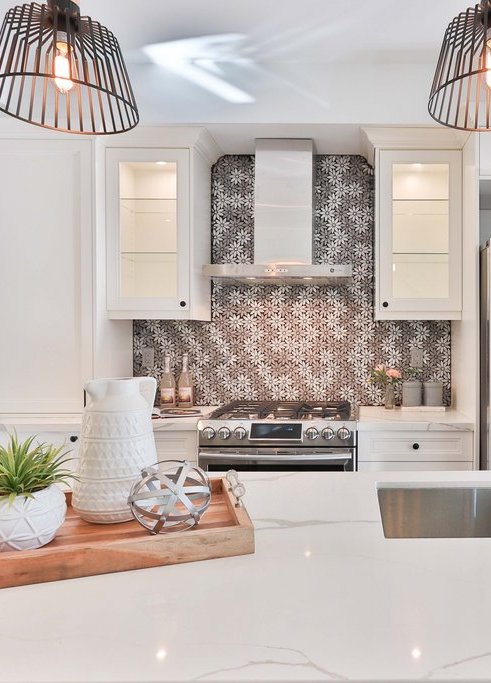 As we've just seen, new-generation wallpapers are able to resist everyday kitchen issues (steam from cooking, greasy stains, and so on.) But you should still be extra careful depending on where you put your wallpaper. If it's on a wall that's some way away from your worktop, it will be much better protected than above a splashback, for instance. In some cases, it's necessary to provide extra protection for wallpaper in the form of a sheet of Plexiglass or a layer of clear washable varnish.
What style of wallpaper is best for my kitchen?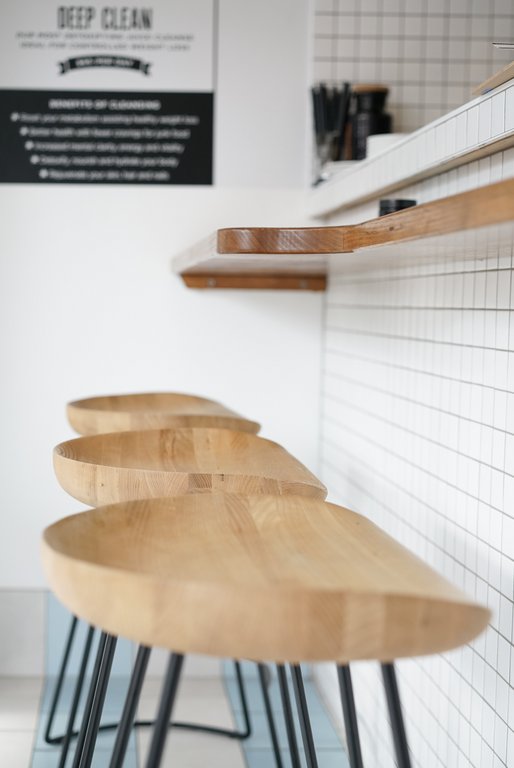 The main advantage of wallpaper in the kitchen is of course the wide range of available designs. Discreet or XXL patterns, neutral or bright colors, country kitchen, urban jungle or cool contemporary… there's a seemingly endless range of patterns and shades to suit every taste. If you can't make up your mind which wallpaper to choose for your kitchen, base your choice on the color of the floor or furniture, using it as a starting point for a harmonious decor. For example, wallpaper with a bold leaf motif pairs really well with green kitchen units. For a more rustic feel, go for a classic country-kitchen style. If you have a penchant for Scandinavian design, graphic pastel wallpaper might be the way to go.