What is a laminate countertop?
Laminate is a durable and functional material that has been used in interiors for several decades. It can be found in furniture, doors, walls, ceilings—just about everything in fact! Laminate countertops are made of several compressed layers of material that form an extremely hard-wearing surface. Made of brown paper mixed with heat-hardening resin, laminate is able to resist heat and knocks, making it into an ideal material for kitchen countertops. To adapt to each individual style, laminate countertops come in a wide variety of designs: thick or thin, plain or printed—the choice is yours!
Advantages of a laminate countertop in your kitchen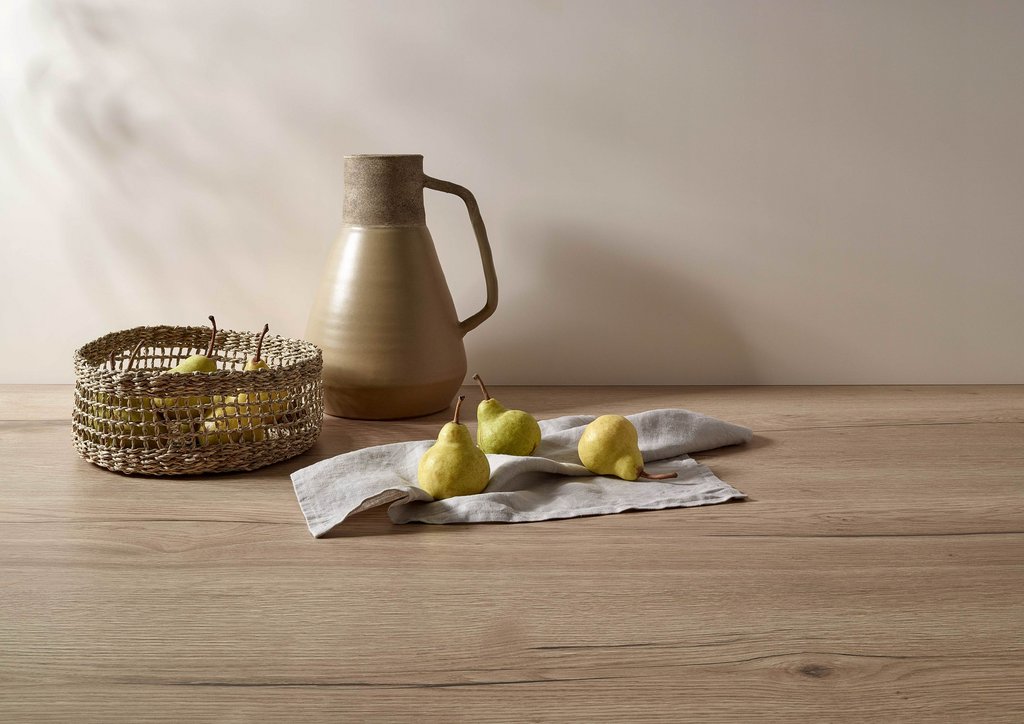 The countertop is a key component of any kitchen. It personalizes the room and provides the necessary space for preparing meals and storing all your utensils. Choosing a laminate countertop means being able to prepare food on a durable surface that resists scratches, knocks and heat. It can be cut to size and positioned in a single piece. The laminate countertop also has the advantage of being easy to maintain and pleasant to touch: it will not be damaged by common cleaning products, nor by splashes or spills as you cook. Last but not least, laminate countertops are unbeatable value, which is why they are chosen by thousands ofhouseholds every year.
Different styles of laminate countertop for your kitchen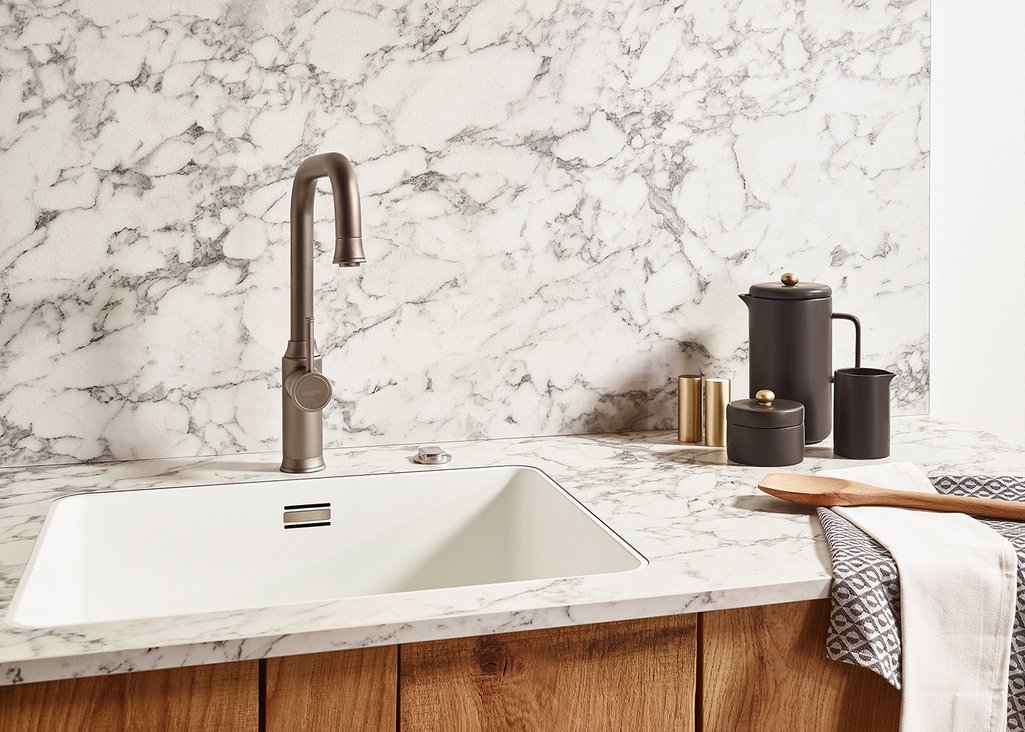 As we mentioned before, laminate countertops are made of layers of brown paper mixed with heat-hardening phenol resin. The compressed panel is then covered with a decorative top layer that comes in a wide variety of colors and effects. Ixina offers laminate countertops in a range of colors and also in highly realistic wood-, marble- and granite-effect finishes. You can also choose how thick you want your countertop to be (13, 28, 38 or 58 mm) and the type of edge you prefer (straight or rounded): these finishes make it possible to give your kitchen a more or less contemporary feel according to your personal preference.