Why opt for a burgundy kitchen?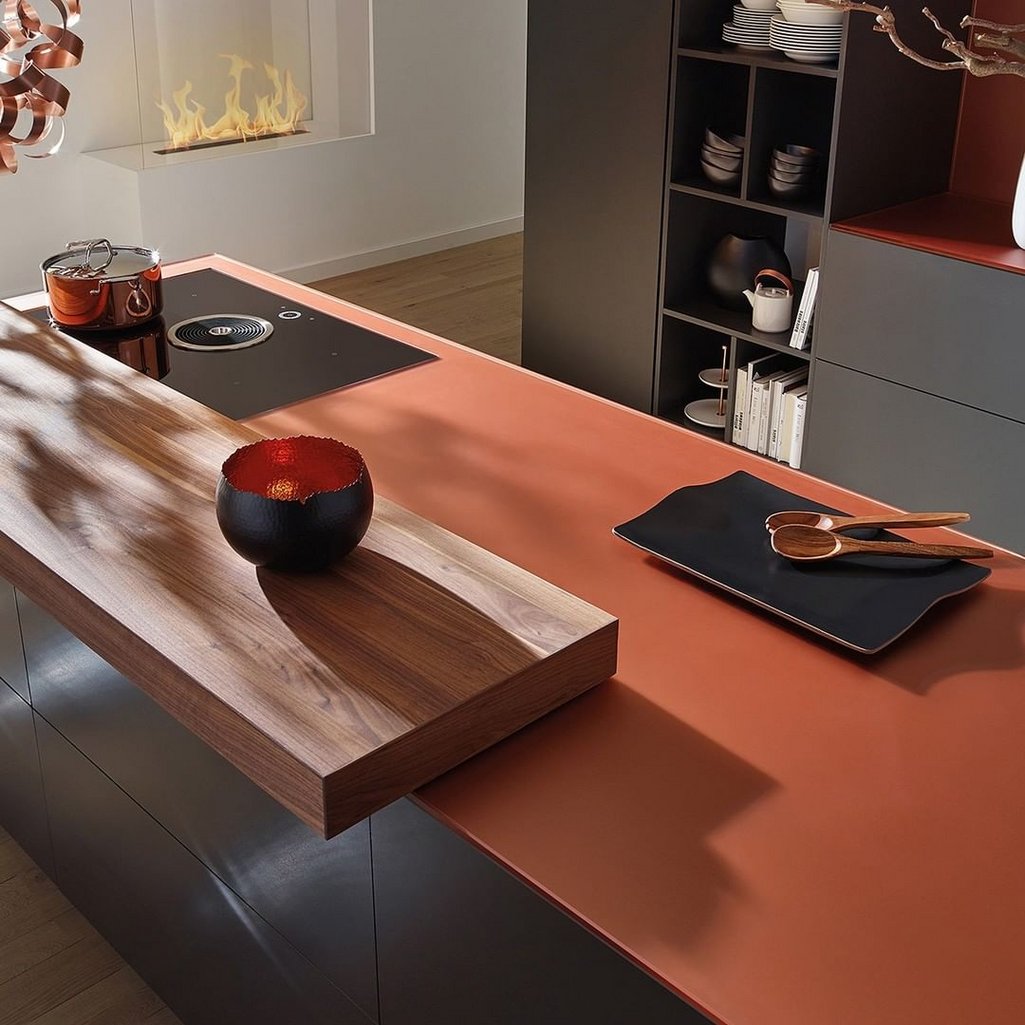 If you need three strong coffees to get you going in the morning, burgundy is a great color to give you that extra boost! Bursting with energy, burgundy is available in a variety of attractive shades for bright, original and elegant interiors. It brings a warm, playful feel to the kitchen, and is the ideal choice when you want the kitchen to be a fully-fledged living space where the whole family can get together and interact instead of just a food preparation area.
How to use burgundy in the kitchen?
This dynamic color can be used in different ways in the kitchen. First of all, it's possible to choose elegant kitchen units with burgundy-colored doors, which means you can create the kitchen of your dreams from our Velvet, Orna or Bahia collections. You can also use the color on the walls with paint, patterned wallpaper or an eye-catching splashback. Last but not least, if your kitchen has just been renovated, retro-style kitchen appliances are available in this color palette too. SMEG and KitchenAid, for example, have some attractive solutions in their small appliances ranges.
What colors go with a burgundy kitchen?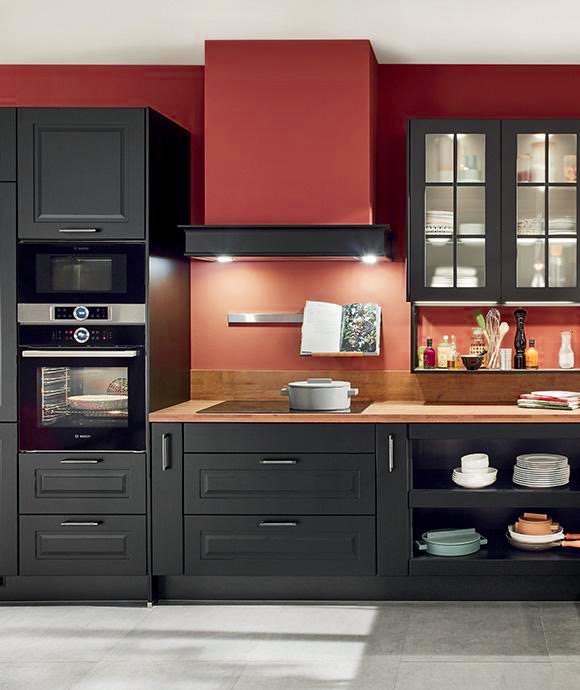 To set off your burgundy color scheme, go for black, white or metallic handles that tie in with your kitchen appliances. For the countertop of your burgundy kitchen, there are a range of options available depending on the color and materials used. For an ultra-modern look, choose a black, quartz or ceramic countertop. For a warm, welcoming atmosphere, opt for wood or natural stone. Finally, a laminate countertop brings volume and personality to your kitchen decor.